NGD appoints channel sales development head
Colocation datacentre provider Next Generation Data targets service providers looking to expand their hosting capabilities
Datacentre operator Next Generation Data (NGD) has appointed former LenovoEMC (formerly Iomega) business development manager Lee Cauchie to take charge of its channel outreach as it seeks to forge partnerships with a wider range of service provider partners.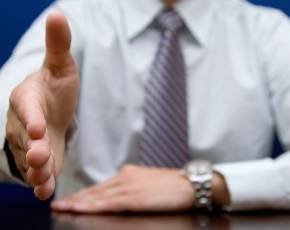 NGD, which owns one of the largest datacentres in the UK, has been on a drive to attract more partners to fill its rack space since 2012, and it already hosts companies including UNIT4, Certus IT, Commercial IT, CAE, Surf Telecom, Netplan and TechQuarter.
Its purpose-built tier 3 carrier-neutral facility offs 750,000 sq ft of secure space, with key features including a 180 MVA renewable energy power supply connected directly to the super grid via an on-site sub-station.
In his new role, Cauchie will lead the hunt for service providers requiring secure and resilient colo facilities for hosting web, cloud, and infrastructure- and software-as-a-service solutions.
"NGD Europe is proving to be a popular and profitable haven for channel customers of all sizes and I am very excited about the opportunity of recruiting many more in the months to come," commented Cauchie.
"We offer our Channel Partners a highly compelling proposition including well above industry-norm margin opportunities, comprehensive sales, engineering and technical support, modern meeting and conference facilities."
Read more on Infrastructure-as-a-Service (IaaS)