2e2 datacentre unit star performer for Daisy Group
Daisy Group reports strong performance from acquired datacentre business, reveals sales, earnings in line with expectations
Daisy Group, the business communications giant that bought out 2e2's datacentre business in February 2013, has reported a strong performance from the unit in a newly-released half year trading update.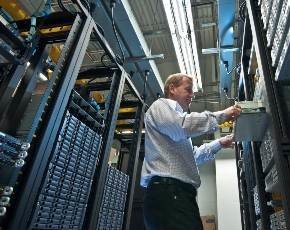 Now rebranded as Daisy Data Centre Solutions Ltd (DDCSL), the business is performing in line with management expectations, and has even managed to sign a bunch of contracts with some of 2e2's former customers.
Elsewhere, managed services contract wins in both the public and private sectors, and new commercial arrangements with Vodafone to help accelerate the growth of Daisy's mobile business, are helping to improve cashflow and long-term margins, said Daisy.
CEO Matthew Riley said that positive news on the sales and EBITDA front gave him confidence that the firm would meet its full-year targets.
""I am pleased with the progress made during the period, particularly with the large managed service wins and the customer reaction to our acquisition of the hosting business DDCSL," he said.
"We are very proud to be paying our first dividend following our acquisition strategy over the last few years and we reiterate our commitment to this whilst still being able to invest to support our midmarket customers."
Read more on Infrastructure-as-a-Service (IaaS)