Outsourcery reacts to channel demand with O-Cloud
Cloud specialist Outsourcery has launched its own small business offering to provide resellers with something to pitch to SMEs
Outsourcery has reacted to channel demands for a service to fill the gap left by Microsoft's Small Business Server developing its own O-Cloud offering that is aimed at small customers.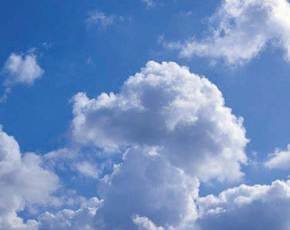 The O-Cloud is aimed at firms with 5-75 seats and has been designed as a product that is delivered by the channel and comes in response to Microsoft's plans to wind down its own small business server.
The Small Business Edition of the O-Cloud comes with a server for customers to store files combined with a hosted exchange email service with options for the channel to set their own pricing for the service.
The cloud specialist is offering to provide resellers with training and materials to help customers recognise how a transition from Small Business Server to the O-Cloud would work.
"We pride ourselves on delivering services that our partners feel there is demand for. With the changes to the Microsoft SBS line-up, there was a very strong sentiment in the channel that customers would still want a simple, combined email and server proposition; delivered, supported and billed by their IT partner of choice," said James Griffin, product strategy and marketing director at Outsourcery.
At the same time Outsourcery also took the wraps off an IL3 compliant version of its O-Cloud platform to target UK government customers and corporates that had high security requirements.
"The deployment of an IL3 compliant version of our O-Cloud platform, powered by Microsoft, is a very significant development for Outsourcery and we expect it to represent a material revenue stream by the end of 2015, in addition to our existing commercial sector business," said Co-CEO Piers Linney.