Exclusive Networks posts sales growth, hires acquisition mastermind
Value added distributor Exclusive Networks turns in strong results for the first half of 2013 as sales jump by 20%, and appoints a banker to ID acquisition targets
Value added distributor Exclusive Networks has been showing off financial results for the first half of 2013, posting a 20% year-on-year jump in sales to €150m (£126.3m).
The results, which are above expectation for both profits – which Exclusive did not reveal – and sales, and set the firm on track to hit its 2013 revenue target of €334m.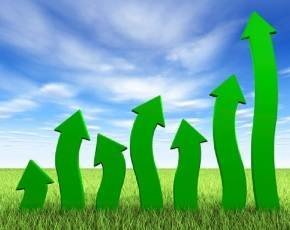 Exclusive said growth continued to be supported across the board by both core vendors and emerging technologies from some of its recent signings, which include firms such as endpoint and server security specialist Bit9, security intelligence and analytics house Solera, and MDM firm MobileIron.
Earlier this year Exclusive Networks CEO Olivier Breittmayer told MicroScope the distie was aiming to hit annual revenues of €1bn by 2017, and the firm said today's results marked another milestone as it progresses towards that goal.
"We have a compelling proposition to attract new vendors looking for rapid European market penetration and expansion, whilst still demonstrating value to our established vendor partners," said Breittmayer. "You cannot ignore the fact that these vendors simply don't see a viable alternative to us.
"Our partners are telling us we beat the competition on sales lead generation, marketing and technical services; we are proactive rather than reactive [in] that we only have the focus of a niche specialist and the footprint of a major distributor," he added.
Separately, Exclusive has also announced the appointment of Nicolas Trombert to its group management team as director of corporate development. Straight out of the French banking industry, where he was an investment manager at Credit Agricole Private Equity, Trombert will take charge of identifying and evaluating strategic acquisitions targets across Europe; the distie fancies taking a crack at markets in CEE and MEA, as well as some smaller markets where it does not yet have feet on the street.
"[Trombert's] appointment represents our intention to always be ready to capitalise upon opportunities that enable us to achieve our vision for billion Euro growth," said Breittmayer.