Intuitive Business Intelligence appoints three directors
Business intelligence dashboard software firm Intuitive Business Intelligence brings in three new directors to spruce up its board and manage a surge in demand for BI
Business intelligence (BI) dashboard software specialist Intuitive Business Intelligence has appointed three new directors to help realise the firm's growth plans.
The Manchester-based software house says it has seen a surge in demand for advanced dashboard software and has taken the decision to strengthen its management team to deal with the accompanying growth spike.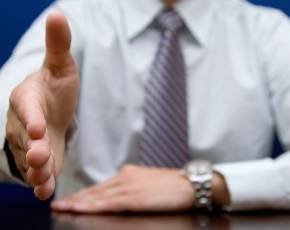 The three appointments are of Neil Ewin, John Holliss and Martin Cross as chairman, finance director and professional services director respectively.
With a background in business development over three decades, Ewin brings substantial software sector expertise developed at legal and business process management software house Visualifies, now part of LexisNexis.
Holliss, who will be charged with overseeing financial planning and strategy, brings nearly 25 years of experience in the financial sector, having previously worked with Ernst & Young, among others.
Cross joins from education systems consultancy Drake Lane Associates, having previously worked in systems analysis and software development for a number of other firms. As professional services director he will take charge of customer experience and services at Intuitive.
More on Business Intelligence
When network monitoring tools improve business intelligence
Medical group uses governance to enrich BI reports
Intuitive sales director Roger Stocker said: ""In order to respond to the considerable demand from both end-user organisations, as well as software authors and resellers, it was essential for our management team to expand.
"With the appointment of Neil, John and Martin, Intuitive Business Intelligence is in an enviable position to implement its exciting strategy of growth and cement its position as the UK's leading dashboard software author."
Ewin added: "Undoubtedly, the dashboard market is an exciting growth market and Intuitive Dashboards has quickly proven to be the "best-of-breed" dashboard software of choice for numerous end-user organisations across a wide range of sectors.
"Our long-term plans highlight our desire and proven ability to realise the market opportunity and position ourselves as the leading provider of dashboards in the market," he concluded.
Read more on Business Intelligence Tools and Services