Channel finds it's sun, sea and work on holiday
Very few people choose to completely disconnect from the office when on holiday according to the latest mobile workforce research from iPass
The chances of channel staff putting their feet up on holiday are slim with the majority of people choosing to continue connecting to the office when they could be kicking back on vacation.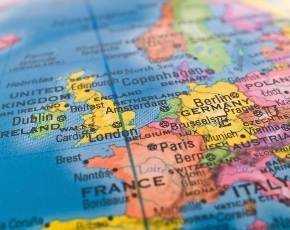 The latest Mobile Workforce Report from iPass, which has come out just as the memories of this years summer holidays start to fade, revealed that only 8% of people choose to disconnect completely from the office when they are on annual leave.
The rest include a mixture, more than half, who engage in serious work, as well as those who just take a quick skim of the corporate email inbox and the consequences can be costly.
The survey revealed that Europe had the worst roaming bills with 28% having to spend more than £30 a month for wi-fi access and there are cases of some workers spending that as a one off fee to gain access to the web.
"It's clear that people's working habits are changing - we all knew that people were staying connected with the business whilst on vacation, but we never realised how much," Said Rene Hendrikse, VP EMEA at iPass. "There is a real opportunity here for resellers specialized in mobility solutions to educate their customers on how working habits are changing, and support them with effective connectivity solutions."
"Quality Wi-Fi is now a make-or-break proposition, progressively more a key factor in driving hotel and airline choices. The hospitality and travel industry must heed the call to meet the needs of their increasingly connected clientele, as there is an enormous disconnect between what business travellers expect, and what is being provided to them. Connectivity is becoming a basic need, no matter where we travel," added Hendrikse.