Extreme Networks buys Enterasys for $180m
High-performance Ethernet switching vendor Extreme Networks buys campus networks and WLAN specialist Enterasys in all-cash deal
Extreme Networks has forked out $180m (£113.5m) to acquire all outstanding stock of Enterasys to in an acquisition billed as largely complementary.
Extreme has historically been known for high-performance Ethernet switching solutions for cloud, datacentre and mobile networks, while Enterasys specialises in wired and wireless network infrastructure and security lines.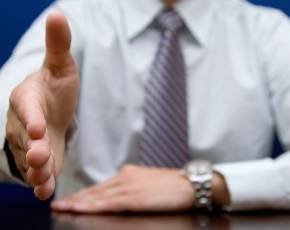 The firms plan to amalgamate certain Enterasys features into Extreme's flagship ExtremeXOS operating system to fully support both hardware platforms.
Since its launch nine years ago, ExtremeOS has included a Linux abstraction layer designed to make it relatively easy to support other vendors' hardware.
Extreme said it believed that customers would ultimately benefit from a single network OS delivering functionality across both product lines, designed to "allow customers to seamlessly choose which hardware platform best meets their needs".
This should also bring a wider product and services set to sell in their combined channel. As yet there is no word on the integration of their respective partner programmes although Extreme CEO Bob Berger noted that they had very little overlap in terms of resellers.
Industry-watcher and ZK Research president Zeus Kerravala said: "The combination of Extreme Networks and Enterasys is significant in that it brings together two companies with distinct strengths addressing the key areas of the network, from unified wired and wireless edge, to the enterprise core, to the data center and cloud.
"With an open software approach, the companies can drive product innovations and customers will benefit from their increased resources and larger scale," he added.
"Our number one priority is to ensure an even more positive customer experience by preserving the value of our current customers' investments and combining the best of both companies' technologies and talent," said Chris Crowell, president and CEO of Enterasys Networks.
Read more on Network Infrastructure Solutions and Services