Guidance Software turns to Wick Hill to grow channel
Security software vendor Guidance Software appoints Wick Hill to UK distribution line-up as it bids to expand its channel presence
Guidance Software, the company behind the EnCase forensics, incident response, analytics and e-discovery security software lines has appointed value added distie Wick Hill as its second UK distribution partner as it turns to the two tier channel for the first time.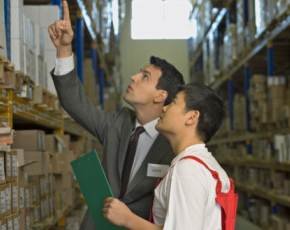 Having previously addressed its reseller partners directly, Guidance Software has turned to distribution after realising it could not hope to reach the scale and customer base it wanted by serving its partners itself, according to EMEA and APAC sales vice president Sam Maccherola.
Its core customer base is largely centred around large enterprise – EnCase products are currently being used in 65% of Fortune 100 companies – government, energy and utilities, which Wick Hill chairman Ian Kilpatrick said were sectors dealing with increasingly complex layers of security product to counter both the fast-evolving threat landscape, and growth in data and device volumes.
"What we've seen is that people are deploying more and more security devices inside their business, and as a result can't correlate threats," he explained. "Our partners are increasingly moving into security consultancy and penetration testing [and] Guidance Software's detection and mediation solutions give them an opportunity to be more proactive."
Wick Hill will be encouraging partners to sell the full suite of EnCase solutions, including threat discovery solution EnCase Analytics; monitoring solution EnCase Cybersecurity, and forensics tool EnCase Enterprise, as a strategic play to help back-up other vendors' security offerings.
It will also be providing its customary marketing, training, pre- and post-sales support and technical guidance to resellers, and has hired a new salesperson to back up its planned outreach, said Kilpatrick.
As well as taking over reseller management duties for Guidance Software's existing channel, Wick Hill has also been charged with expanding the numbers selling the EnCase solutions, and will be on the hunt for systems integrators, large security resellers, and a limited number of bespoke security boutiques.
---
Image credit: Jupiterimages
Read more on Threat Management Solutions and Services