Hammer flaunts new disk drive channel resources
Registered Disk Partner scheme brings together key Hammer HDD vendors to give storage resellers new levels of support
Storage VAD Hammer has hooked up with four of its key enterprise disk vendors to create a channel programme designed to help partners offer superior levels of support to their user base.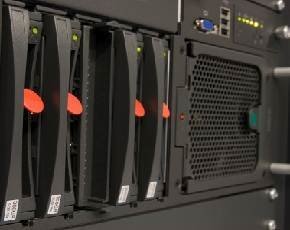 The Registered Disk Partner scheme brings together disk specialists HGST, Seagate, Toshiba and Western Digital, four vendors which in August 2013, formed their own body, the Storage Products Association, to drive greater user and channel understanding of HDD technology in light of explosive growth in data volumes.
Customers will be able to get more information on each vendor and Hammer's services through a comprehensive online portal, as well as dedicated Twitter and YouTube resources.
Meanwhile partners will get access to advance replacement drives, integration and configuration services, early product and market updates engineering and 'design-in' support consultancy and priority stock allocation.
"As a focused disk distributor in Europe, and with the growing diversity of both HDD and SSD products being released to suit different applications, we recognised the need to enhance the information flow to our partners," explained Hammer general manager for disk, Nick Powling.
He continued: "Our aim is to supply the right drive for the right application every time, and to provide new and existing customers with a true value-add experience that suits their needs. With this initiative, we look forward to merging our disk vendors' knowledge with Hammer's renowned capabilities to provide the ultimate disk offering."
Hammer claims to offer over 1,000 models of disk drive (covering all tiers of workload and performance from desktop to enterprise), and cumulatively, says it has sold over 10 million drives and shipped over 10,000 petabytes of disk capacity since the early 1990s.
Read more on Network Attached Storage (NAS) Solutions and Services