Brocade locks in Lipsin to run global channel
Datacentre networking specialist Brocade taps former Arbor Networks channel boss Bill Lipsin to take charge of channel, system integrator sales
Brocade has named former Arbor Networks global channel lead Bill Lipsin to the post of vice president of worldwide channel and global systems integrator sales.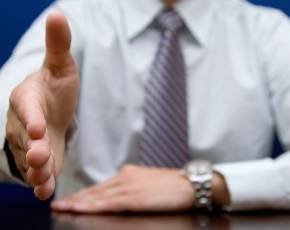 Lipsin, who will report to Brocade's global sales SVP Jeff Lindholm, will take charge of the overall direction and management of all sales and business development operations for both Brocade's channel and systems integrator organisations.
Brocade said Lipsin's main early priority will be to help its partners begin to lever trends around datacentre virtualization, cloud computing and software-defined networking, which CEO Lloyd Carney has identified as a key opportunity for the vendor to exploit as it seeks to position itself as a de facto alternative to Cisco.
"91 percent of IT decision makers claim that their data center networks need upgrading, and many of these will turn to either Outsource Service Providers, System Integrators or VARs to fulfill their needs," said Lindholm.
"In order to leverage customer demand for robust and agile data center networks, Brocade's partners need to be able to deliver strategic counsel and technical excellence across the board. Bill's track record of building robust partner sales organisations is second to none, and I am confident that he has the right mix of industry knowledge, business acumen and leadership skills to drive continued growth across Brocade's partner community."
Prior to his stint at Arbor Networks, channel management veteran Lipsin has also served time at CA Technologies, Bay Networks – acquired by Nortel in 1998 – and IBM.
"With the adoption of fabric-based networking, SDN, and cloud-based computing, end users are actively seeking technology partners that can help them drive business transformation," commented Lipsin. "I am excited by Brocade's differentiated solutions, and believe we are well-positioned to drive the next wave of datacentre innovation.
"Brocade's partner ecosystem is one of the best in the industry, and I am committed to ensuring that we have the right strategy in place to quickly respond to customer and partner needs and fully capitalise on market opportunities as they present themselves," he added.
Read more on Infrastructure-as-a-Service (IaaS)