Damovo opens customer demo centre
Enterprise IT solutions specialist Damovo shows off Client Innovation Centre, showcasing key vendors such as Cisco and Microsoft
Enterprise IT solutions and services provider Damovo has opened a new Client Innovation Centre at its Horsham head office, designed to help clients evaluate and test enterprise mobility, virtual teaming and other collaboration tools in a replica of their own business environments.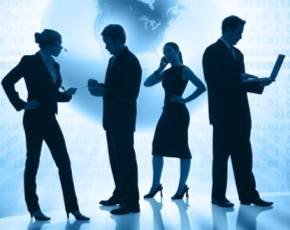 The centre, which will include technology from Damovo vendor partners including Aastra, Cisco, Microsoft and Mitel, will explore different comms scenarios, such as BYOD, to give customers a better idea of how the myriad of different networking solutions available on the market can address their challenges.
"For many, uncertainty about whether a new technology or move to a hosted solution will deliver the desired outcomes or is suitable for their business can be a major stumbling block," explained Damovo UK managing director Simon Payne.
"Whether they're a CFO, a sales director or an IT manager our aim is to help our clients find what is right for them and their business, regardless of the systems they have in place today. By giving our clients hands-on experience, we can spark new ideas and show them the art of the possible, encouraging visitors to bring their own devices to experience how these concepts can work for them. They can also explore our in-house Solution Development Centre, which is our core design, research and pre-staging facility," he said.
Separately, Damovo has also opened a new office in Hammersmith, West London, in order to better service local customers.
"With many of our clients being based in London, our new Hammersmith site will allow us to build even closer working relationships with them through the availability of more convenient meeting spaces," said Payne.