Dell enhances software programme
New software competencies take account of growing status of Dell's software business within the company
Dell has announced a number of enhancements to its PartnerDirect channel programme, including the addition of four new software competencies, new service provider and referral programmes.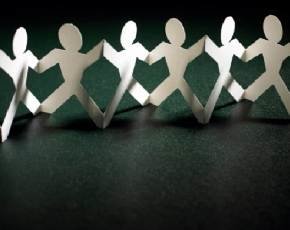 Dell has been busy acquiring software firms to beef up its enterprise software offerings in areas such as datacentre and cloud management and information and workforce management, among other things, but up to now said PartnerDirect had largely focused on enabling and promoting hardware sales.
The new software competencies cover four areas, Security; Systems Management, Data Protection; and Information Management.
Additionally, Dell Software partners selling a mix of hardware and software from the vendor will now get a dedicated route to Premier status through a mixed competency, while another advanced competency will offer a path to Premier for resellers specialising in just one LOB.
Software partners will also be able to take fuller advantage of other PartnerDirect benefits, such as rewards, MDF and so on.
Dell has also today transitioned legacy North America and EMEA partners from disparate partner programmes including Quest Software's into PartnerDirect, having already moved across resellers picked up through its acquisitions of KACE, AppAssure and SonicWALL.
Its new Service Provider programme will enable service providers to begin using Dell Software solutions around Windows messaging, collaboration, identity management, virtual environments, databases and applications as part of their overall services pitch.
Finally, the Referral Fee Programme will now also cover Dell Software solutions sold in the commercial sector, rewarding [partners acting as trusted advisors and referring customers to Dell. Fees will be aligned to both programme level and sales involvement.
---
Image credit: Creatas