Computacenter makes first half loss on German fallout
Computacenter books statutory pre-tax loss after making provisions for losses on three dodgy German contracts, but the underlying business is heading in the right direction
IT infrastructure services and solutions giant Computacenter has made a statutory pre-tax loss of £4.3m during the first half of its financial year, after it was forced to make a one-off provision of £10.7m against three onerous contracts in Germany.
The channel bellwether revealed its unaudited numbers for the first six months of 2013 on 30 August, revealing that despite growth on both revenues and adjusted pre-tax profit, the impact of the three loss-making German contracts - as previously reported - meant there was a good amount of red ink in the ledgers.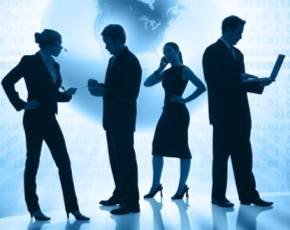 Across the border in France the situation was not much better, with sales down 11.5% in constant currency and operating losses widening to over €5m (£4.2m). Computacenter said most of this was attributable to its Supply Chain business, although its local ERP implementation also muddied the waters somewhat.
Computacenter, however, refused to let a few bad apples spoil the entire crop; group wide sales rose from £1.42bn this time last year to £1.43bn in the period to 30 June, and adjusted pre-tax profit of £26.2m was up from the restated figure of £25.8m from the comparable year-ago period.
In the UK, things were much better, with first half sales up 2.4% to £592.1m and adjusted operating profit up 14.2% to £20.1m. Its performance was driven by the IT Services business, which grew sales by just under 6%, while demand for Professional Services, particularly around Windows 7 migrations where Computacenter has a jam-packed forward order book, underpinned a strong showing on the Supply Chain side of the business.
Reflecting the business' UK performance, chief exec Mike Norris commented: "We believe that the performance of the Group during the first half of 2013, excluding the three onerous contracts in Germany and the issues we have faced in our French business, has been one of our best ever. We are confident that we can maintain the momentum of our general success and solve our isolated issues."
In a research note TechMarketView analyst Kate Hanaghan said the main takeaway was the strength of Computacenter's managed services pipeline, adding that when set against tough market conditions the firm was performing well.