NG Bailey gets top level Mitel badge
IT division of services giant NG Bailey recognised as Mitel signaturePARTNER
The IT services division of engineering, computing and facilities services specialist NG Bailey has ascended to the tip tier of comms vendor Mitel's global partner organisation after being awarded the highest level of channel reseller accreditation.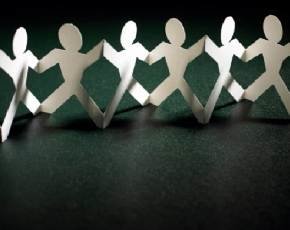 Mitel has conferred signaturePARTNER status on just a handful of companies in the UK – including established networking players Alternative Networks and Azzurri.
The badge recognises revenue achieved, excellence in product implementation and sales capability, and is based on fulfilment of a number of criteria, including sales and technical training, and customer satisfaction and references.
Head of ICT at NG Bailey's IT Services division, Andrew Turnbull, said: "We're thrilled to become a Mitel signaturePARTNER. Our teams have worked incredibly hard to meet Mitel's challenging criteria, so this award is recognition of their first class capabilities and dedication.
"As a leading UK IT services provider, recognition from our partners is extremely important to us. This award is testament to our great relationship with Mitel and I look forward to continue working with them as we grow our IT Services business further."
Chris Lee, Sales Director at Mitel added: "In order to meet the complex communications needs of businesses today, we strive to find partners who have the necessary experience in order to deliver exceptional service.
"NG Bailey has a proven track record with more than 25 years' experience in the telecommunications sector and some of the largest service contracts in the UK. We're delighted to recognise them as one of our leading partners."
---
Image credit: Creatas
Read more on Unified Communications (UC) Services