Pure Storage funding round to support EMEA business, IPO
Enterprise flash array cheerleader claims $150m private funding round is the largest in storage history
Enterprise flash array specialist Pure Storage has scored a major private funding round – which it claims is the largest in enterprise storage history – to fund expansion of its EMEA and APAC business, grow global sales and marketing teams, and boost R&D capabilities.
Led by T Rowe Price, Tiger Global Management and other public market investors, with support from previous venture capital investors, the $150m (£96.7m) funding round sees the firm's total capital grow to nearly $245m, and sets it up for a potential IPO.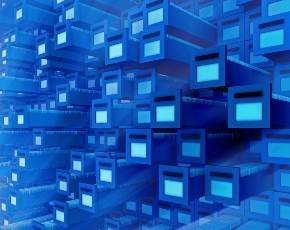 "In our view Pure represents a rare combination of disruptive innovation, strong leadersguo and strong growth," said T Rowe Price's Henry Ellenbogen. "We look forward to working with Pure as they scale and strive toward becoming a public company."
Pure Storage first landed in EMEA in March 2013 promising to disrupt the local storage market with its flash array technology, which uses its own operating system to offer enterprise-standard performance on consumer flash hardware.
It claims the FlashArray solution offers 10 times faster performance and 10 times more power efficiency than disk-based storage, and is also more reliable over its lifespan, with fewer parts to break down.
It is particularly keen to wreak havoc in the EMC and NetApp channels, where it sees potential to help resellers grab substantial chunks of business that the larger storage vendors prefer to take direct.
At the same time, the firm is also bringing on board former Data Domain boss and current CEO of cloud services provider ServiceNow, Frank Slootman – who along with VMware cofounders Diane Green and Mendel Rosenblum was a major early investor in the business – as a key strategic advisor.
"Pure is experiencing much of what we did at Data Domain," explained Slootman. "They're replacing one storage media (disk) with another (flash). They pioneered the use of inline data reduction to remove the cost hurdle for the media upgrade, and as a result of being the first to get this right are growing about as fast as companies can grow organically."