RISC/Itanium Unix pressure prompts server revenue drop
Severe downward momentum in the RISC/Itanium Unix server segment prompts a decline in worldwide server revenues decline, even though overall volumes are up, says Gartner
Global server revenues dipped by 3.8% year-on-year during the second quarter of 2013, as sales and shipment volumes in the RISC/Itanium Unix category continued on a downward trajectory, but according to market-watchers Gartner, worldwide shipments were up by 4%.
The RISC/Itanium Unix server segment saw marked declines of 27.4% in shipments and 25.3% in vendor revenues compared to the year-ago quarter, which modest growth of 4.5% in shipments and 2.1% in sales on x86 hardware failed to offset. The other CPU category, primarily composed of mainframes, saw sales rise by 6.9%.
Gartner said the figures reflected the relatively weak state of the global server market, with only APAC and, for some reason, Canada, growing.
In EMEA, shipments just scraped past the 550,000 mark, a decline of 5.9%, and revenues of $3.11bn (£2bn) down 4.6% year-on-year. Locally, x86 sales were down 4.7%, RISC /Itanium Unix was down 22.6%, still suffering from migrations to lower-cost, more flexible platforms, and other CPUs were up 44.3% thanks to platform refreshes.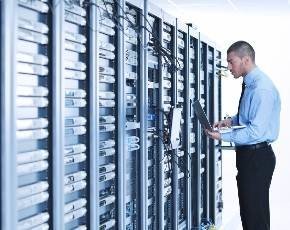 In revenue terms, IBM, HP, Dell, Oracle and Cisco led the worldwide market, with all bar Dell and Cisco, up 10.7% and 43.3% respectively, losing out.
In terms of shipments, the top five was composed of HP, Dell, IBM, Cisco and interloper Inspur Electronics, which more than doubled its market share after winning a major high-performance deal in its native China. HP and IBM saw shipments decline by 13.6% and 8%, while Dell booked growth of 1.7% and Cisco, 58.5%.
Turning to EMEA, the top five vendors by revenue were HP, IBM, Dell, Oracle and Fujitsu, with only Dell and Fujitsu seeing any growth – Fujitsu's negligible – and by shipments, the chart toppers were HP, Dell, IBM, Fujitsu and Cisco, with the only growers again Dell and Cisco.
"Weak enterprise demand, combined with consolidation and platform migration, continued to dampen the EMEA server market," said Gartner research director Adrian O'Connell. "In addition to weak demand, established vendors are increasingly challenged by relatively new vendors such as Cisco, APAC-based suppliers such as Lenovo and Huawei, and original design manufacturers selling direct to large end-users."
However, he said, while the market remained weak, the underlying trends could be described as "highly dynamic."
"Opportunities remain for vendors who are agile enough to position themselves in the context of shifting market dynamics," he hinted.