Buffalo hires CMS Distribution to target NAS market
Networking and storage firm Buffalo Technology says agreement with storage specialist distie CMS Distribution will help it strengthen its grip on the network attached storage market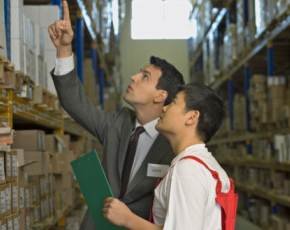 Japanese networking and storage vendor Buffalo Technology has signed up specialist storage VAD CMS Distribution – formerly CMS Peripherals – as it looks to consolidate its position in the network attached storage (NAS) market.
Buffalo has aggressively expanded its NAS portfolio in the past year, adding more than eight new products ranging from SME-centric offerings, such as its 4-16TB TeraStation 5000, through to the enterprise-level TeraStation 7120r.
The firm said it now wanted to tighten its grip still further on the NAS market in the UK, and claimed that CMS Distribution – with extensive experience and knowledge of the sector and an audience of 2,000 potential resellers – was the ideal fit to help out.
"The new partnership will enhance our reputation as a provider of reliable storage solutions within the increasingly competitive NAS market, whilst also helping us boost our sales goals," explained Buffalo sales director for Northern Europe, Paul Hudson.
"Buffalo has been proactive in designing market-leading, cost-effective NAS devices to meet the bespoke needs of all companies. As the market continues to grow it will present further opportunities for Buffalo, so working with CMS will help more businesses benefit from our expanding market portfolio," he added.
---
Image credit: Jupiterimages
Read more on Network Attached Storage (NAS) Solutions and Services