Avaya reveals software-defined datacentre vision
Avaya sets out its software-defined datacentre stall ahead of VMworld 2013 in San Francisco
Comms and collaboration firm Avaya has launched a new framework designed to deliver productivity, agility and time-to-service enhancements for virtualised datacentres.
The Software-Defined Data Center (SDDC) framework aims to break down traditional datacentre silos that make application enhancements lengthy replacing it with a simple five-step process that takes minutes.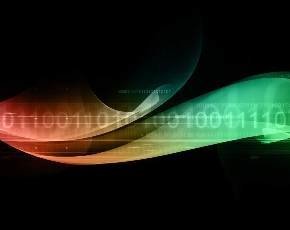 The framework consists of Avaya's OpenStack Horizon-based management platform, which delivers orchestration for compute, storage and network using Avaya Fabric Connect technology as a virtual backbone to interconnect sites with increased flexibility and scale, and open API's into the architecture for ease of integration.
"In many ways this is a logical evolution of Avaya's datacentre networking portfolio", commented Rohit Mehra, vice president of network infrastructure at IDC.
"Having executed on its vision of using Fabric Connect (based on enhanced Shortest Path Bridging) as an end-to-end architecture, it only makes sense to wrap it with an orchestration and automation enabler like OpenStack. This is a natural and powerful extension for Avaya, and their present and future customers will surely embrace it."
The SDDC framework promises to deliver reduced time to service, simplified virtual machine mobility, multi vendor orchestration, scale-out connectivity, and secure multi-tenancy as well as improving network flexibility
"Avaya continues to innovate the way that networks are designed, built and operated, leveraging the unique capabilities of our Fabric Connect technology," commented Marc Randall, senior vice president and general manager at Avaya.
"This announcement demonstrates that enterprises can immediately realise the operational benefits of real-time orchestration and automation. While some remain hung-up on definitions of SDN and what it might to deliver in the future, Avaya is delivering tangible business benefits today."
Avaya's Software-Defined Data Center framework is the first phase of Avaya's Software-Defined Networking roadmap and the company will demonstrate this capability at VMworld2013 at the Moscone Center in San Francisco next week.