IPL Azure platform passes UCAS A-Level results day test
A cloud service provided by Microsoft Azure IPL to customer UCAS has passed its first major test with an A* grade
A Microsoft Azure-based cloud platform supplied to higher education admissions body UCAS by reseller IPL has passed its first major test - A-Level results day - with flying colours, the firm has reported.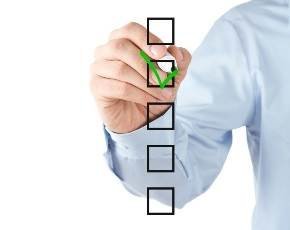 Bath-based IPL, which bills itself as a mission-critical IT and software consultancy, introduced a temporary cloud-based system on results day in 2012, and since then has been working alongside UCAS to turn the portal from a read-only service to an interactive, always-on, scalable cloud solution for higher education applicants.
According to IPL, over 380,000 applicants used UCAS's systems on 15 August to find out whether or not they had secured places at their chosen university or college, working out at over 180 logins per second at the peak of the rush.
UCAS systems now give students the chance to respond to offers online, change personal details in support of their applications, and access Clearing. It will also support new entrants for the 2015 intake into the application process, which will begin in earnest in September.
UCAS said it had picked on IPL thanks to its record of delivering complex and business critical systems in both enterprise and public sector installations. It counts big names such as Barclays and Nationwide among its client base, as well as tech firms such as KCOM, for whom it helps support voice service provisioning.
Steve Jeffree, UCAS Chief Operating Officer, said: "UCAS' job is to provide a robust service for universities and colleges across the country, especially during this key time. The higher education sector will benefit from the move to cloud computing for many years to come."

Paul Jobbins, CEO at IPL, added: "UCAS needed a truly extraordinary solution to a completely one-off requirement. We had to provide a robust IT platform that could withstand a torrent of online access in one 24-hour period – and potentially within as little as one or two hours of that 24-hour period. Practically speaking, this was likely to be over half a million applicants wanting online access through browsers and mobile devices.

"The solution that IPL designed is a classic application of cloud-based technology, taking advantage of its inherent capability to scale massively when required, while remaining highly cost-effective and secure."