Box Technologies sets up partner marketing scheme
Retail solutions specialist Box Technologies underscores channel commitment with new programme
Solutions provider Box Technologies (Box), has announced its new Partner Promotion Scheme to help channel software partners and independent vendors market themselves more effectively.
The scheme offers to execute a complete range of joint marketing campaigns with Box accredited partners across a range of solution-focused markets.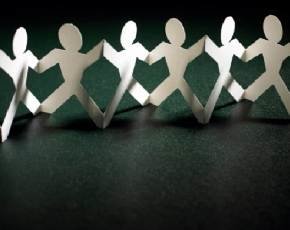 "Many of our ISVs and VARs have limited or no access to a marketing team. Through the scheme, we hope to open up more routes to market for all parties," said Richard Elmes, marketing manager, Box.
The expertise from the Box creative marketing team, Box branded brochures, data sheets and other collateral will be made available to partners and in many cases the costs will also be met by Box, allowing firms to deliver messages across their customer portfolio.
"We have many years' experience in working with the channel, and we understand how to make the relationship work," continued Elmes. "This new initiative is designed to provide real support to our partners, and to provide them with guidance."
"We believe this is the best way to add real impetus and support to driving promotional programs to the mutual benefit of Box and its channel partners," he added
Five partners have already been signed up to the scheme - M H Systems, LexPos, Gamma Dataware, Software Solutions Systems and Carat Computer Systems.
"As a highly technical software house, providing EPoS solutions to sports and leisure clubs, M H Systems' weakness was a lack of in-house marketing and PR know-how" explained Sabine Duret, financial director at M H Systems Ltd.
"When Box Technologies introduced us to its new reseller program, we jumped at the chance," Duret went on. "Since signing up, Box has provided us with invaluable marketing help, designing and creating electronic marketing literature, issuing and managing e-shots through its own channels, preparing case studies at new client sites, and all for free."
In the near future, Box will be enhancing its website to include a reseller extranet facility designed to allow its partners to build their own programme of lead generation promotions.
"Box's involvement was a key factor in our securing preferred supplier status with a major British sport governing body, which will lead to a substantial increase in sales over the coming months," concluded Duret.
Meanwhile , Box has also recruited two new channel account managers, Luke Hunt and Matt Wiles, underlining the business' commitment to increase channel sales.
Ian Patterson, director of retail at Box, commented: "With the promotion of James Patterson and Gavin Soave, we were keen to expand the channel sales team in order to better support our partners."