Cisco axes 4,000 jobs despite profit jump
Cisco is to cut 4,000 jobs – mostly in middle management – saying that the pace of the economic recovery is still too inconsistent
Cisco will cut 4,000 jobs, or 5% of its workforce across the organisation, saying its hand has been forced by the slow pace of the global economic recovery.
The news came in spite of an impressive net profit bounce in the final quarter of the networking giant's fiscal 2013.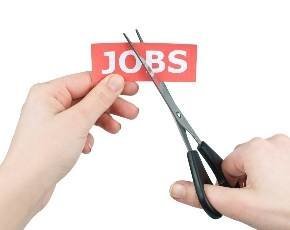 On a conference call with investors, CEO John Chambers characterised the move as a "workforce realignment and rebalancing".
"In this industry you lead with your mind, not with your heart, and this is something that we think will allow us to grow our profits," he said. "You are going to see us target that 4,000 people [and] we are obviously going to hire part of them in other categories and realign where we need to go for growth."
In a clear indication of where the axe may fall, Chambers added that he felt Cisco had a glut of middle management and "well-meaning people" who were not adding any value to the organisation.
More on Cisco
The news broke at the end of an otherwise solid fourth quarter over at Cisco, which saw the networking bellwether make sales of $12.4bn (£8bn), up 6.2% year-on-year, and net profit of $2.3bn, up 18.4% on Q4'12. For the full year, revenue grew 5.5% to $48.6bn and net profit grew 24.2% to $10bn.
Chambers described the overall picture as mixed, with strength in switching and datacentres offset by weakness in routing and set-top boxes, public sector strength offset by enterprise declines, and improvements in EMEA – especially in the UK – offset by weakness in APAC. This leant weight to his assertion that the recovery is proving more mixed and inconsistent.
Meanwhile there was encouraging news for Cisco's partner organisation, with Chambers pointing to the hundreds of application partners pushing adoption of its unified datacentre architecture, strong growth of 50% on VCE, and good momentum on the FlexPod JV with NetApp, also up around 50%. Strong partner relationships were also credited with pushing up services sales.