Technology firms are not realising potential of renewals
A new study has revealed that the channel is not realising the full potential of renewal business
A new study has revealed that the channel is not realising the full potential of renewal business.
The study from ServiceSource analysed $25bn (£16.1bn) in recurring revenue since 2008 and found that technology firms are underestimating the true value of recurring revenue possibilities with their offerings particularly with service and maintenance contracts.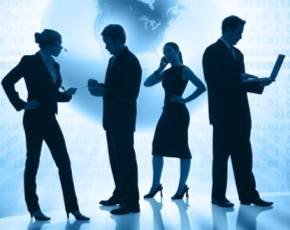 Failing to capture this substantial income can make a huge difference to company targets, as explained by Christine Heckart, executive vice president of marketing at ServiceSource;
"Companies typically take their renewals business for granted. The findings from our study underscore that technology companies significantly underestimate the true performance of their renewals business and must apply the same rigor to keeping existing customers as they would to winning new business," she said.
Renewal statistics for several key industries reveal organisations can boost true renewal rates an average of 18% by proactively managing data, analytics and selling processes of their teams.
Additionally, with proper channel insight and by employing best practices such as structured partner reviews and driving competition between partners, EMEA-based vendors are seeing increased channel engagement. On average, this method increased renewals rates from 75% to 89%.
Recurring revenue from software maintenance, hardware maintenance, support and SaaS subscriptions account for 30% to 40% of a company's revenues and up to 50% of profits. This despite the fact that hardware renewal is the most challenging business since equipment becomes difficult to track over time, however by applying stringent asset management practices, hardware renewal rates improved by over 22%.
Gwynn Rydelek, director of sales operations at Pitney Bowes Software agreed with the findings saying;
"The ServiceSource Recurring Revenue Index validates the old adage that it costs five-to-10 times more to acquire a new customer than it does to keep an existing customer. With the customer-centric approach and proactive efforts of ServiceSource, Pitney Bowes Software has been able to attain high renewal rates while establishing deeper customer relationships."