New team to enhance customer focus at Entatech
New sales team leader Neil Gilbody tasked with kickstarting customer development plans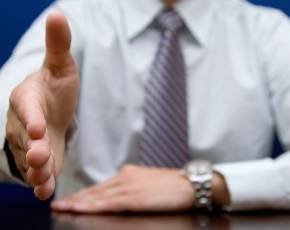 Distributor Entatech UK has hired a new sales team leader to head up the operations of its new Customer Development Team.
Neil Gilbody joins from Lloyds Banking Group where he managed the Finance Centre. His sales experience holds him in good stead for his role helping Entatech's sales staff and account managers to form strong customer and vendor relationships
"The addition of Neil to our team will provide huge benefits to both our customers and our sales staff," commented Jon Atherton, Entatech vice president.
"Not only will our sales executives receive the support and guidance they need in order to progress professionally and possess the skills required to successfully sell and advise on our diverse product range; but our customers will also ultimately receive the service they deserve and look for."
Ben Davies, previously account manager at Entatech, has been appointed sales induction coordinator and will work with Gilbody to train and develop new staff in the Customer Development Team.
In order to build strong working relationships, Entatech appoints a dedicated account manager to every customer, giving the service they receive a personal touch and the new team will be dedicated to quickly and efficiently forming new customer accounts while maintaining current relationships.
Read more on Sales and Customer Management