MicroScope's top stories, week ending 9 August 2013
Gartner calls for cloud security transparency, Cisco picks Avnet to supply SAP HANA on UCS, and Kelway heads up north.
The call for transparency in cloud selling usually comes from the Cloud Industry Forum but Gartner has also added its voice to urge those selling hosted services to make security provisions clearer.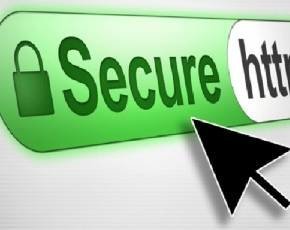 The analyst house has said 80% of those buying Software as a Service (SaaS) were not happy with contract language and protections that related to security and that was leading to frustration.
"We continue to see frustration among cloud services users over the form and degree of transparency they are able to obtain from prospective and current service providers," said Alexa Bona, vice president and distinguished analyst at Gartner.
The advice from Gartner was at a minimum to allow an annual security audit by a third party and to have a clause that allows for an agreement to be terminated in the event of a breach.
It has also reminded customers that they should not assume reseller cloud services that come with any managed services package are adequate and ask more probing questions before signing up to any deal.
Avnet Technology Solutions has been revealed as the first EMEA reseller to distribute Cisco Unified Computing System (UCS) servers running the new SAP HANA software platform.
Avnet claims it will be able to ship in just three days
"The in-memory computing market is set to expand rapidly in Europe as enterprises seek tools that will allow them to make informed business decisions at any given moment," said Miriam Murphy, senior vice president, Avnet Technology Solutions EMEA.
The solution allows customers to perform real-time data analytics and data warehousing with the ability to run SAP's other core enterprise applications on SAP HANA in the future.
"What we offer is a unique service for business partners in the region," continued Murphy. "We can install the SAP in-memory computing platform and ship the rack mounted servers in as little as three days from receiving an order on most models, placing our partners in pole position to address new SAP customers."
Resellers are not expecting Windows 8.1 to have a major impact on the market with the vast majority flatly ruling out a fourth quarter surge in user interest following the launch of the updated Microsoft OS.
According to MicroScope research the channel is particularly lukewarm over Windows 8.1 with 54% convinced it will not spark any market interest, 24% waiting to see and only 22% expressing positive thoughts about the software.
When it came to predicting what could happen to hardware sales as a result of the software update the results were more mixed with many in the channel not clear what would happen to PC sales in the months following the release of the OS upgrade.
Resellers offering unified comms, mobility and remote support services should find themselves in a good position as customers gear up to spend in those areas to take advantage of the flexibility IT can offer.
According to the latest Pearlfinders Q2 IT index supporting remote workers is a challenge for most IT directors and key verticals including professional services, retail and the leisure sectors are starting to invest.
Reseller Computacenter has raised its game on diversity by adding its first female board member to its previously all-male board of directors.
Regine Stachelhaus recently served as a member of management board at E.ON from June 2010 to July 2013 and also served as its chief human resources officer until July 2013.
Following decent results in the first quarter of Kelway has announced a fresh digital hub and the opening of a base to cover the north of England.
The PC market across Europe continues to tumble with vendor's clearing inventory in preparation of the next wave of Intel chips and Windows 8.1 exacerbating the existing problems in the market.
After all these years and talk of 100% channel commitment you would think there would be no more channel conflict out there wouldn't you? So did Billy MacInnes, until he looked at the figures
Against a backdrop of growing demand for configuration auditing products Netwrix has taken steps to widen its reseller base by signing up a handful of new faces to provide more UK coverage.
Avnet heralded its efforts to control costs as one of the reasons that its fourth quarter results beat expectations and is viewing the future with more optimism as the pipeline starts to look healthier.
Corero has entered into an agreement to sell its 92% stake in its education software subsidiary, Corero Business Systems, to Civica for £13m as it seeks to tighten its focus on the network security market.