ShoreTel promotes Joos into hot seat
Telco specialist Shoretel has looked internally to find a replacement for its retiring CEO
ShoreTel has unveiled a fresh face to take the reins as CEO as it delivered a strong end to its fiscal year helped by growing interest in its cloud proposition.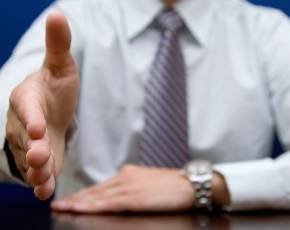 Don Joos has been promoted into the CEO role to replace Peter Blackmore, who announced his intention to retire back in May, and comes into the hot seat at a time when its full year revenues were up by 27% to $313.5m but net losses widened slightly to $1.6m from $1.4m in 2012.
Outgoing CEO Blackmore said that the last year was the first full trading period with its Sky cloud offering and revenues from that side of the business were up by 35% year-on-year in the fourth quarter.
"With our continued focus on improving operating efficiencies and sales productivity we drove our non-GAAP operating expenses to 57% of revenue in the fourth quarter. Coupled with the projected growth in our target markets, we are positioned for continued profitability in fiscal 2014," he said.
Joos, who joined ShoreTel two years ago, had been senior vice president of business operations and was one of the leading figures in the strategy to push a unified communications platform.
He indicated that one of his first tasks will be to integrate the UC platform more closely with the cloud: "ShoreTel now has the opportunity to extend its leadership position by fully integrating its cloud offering across its suite of unified communications products."