Wave Systems extends relationship with Infinigate
Wave Systems will work with distributor Infinigate in the UK, Germany and Austria
Data protection and authentication specialist Wave Systems has extended its relationship with Infinigate to bolster its distribution options in the UK, Germany and Austria.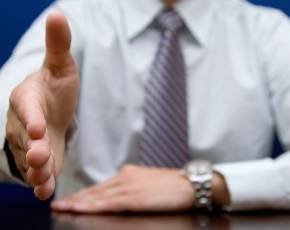 The vendor has been working with Infinigate UK, which was known as Vigil Software, for around seven years but will now formalise the relationship and extend its market coverage with the distributor to cover Germany and Austria.
Infinigate is now in a position to offer its customers Wave's data protection and compliance, secure mobility and authentication, cloud security, and advanced malware protection products.
"In an increasingly mobile working environment, securing laptops, tablets and smartphones will be important in this segment. Wave enables devices with embedded security components to be managed centrally. This results in the completion of our portfolio, which offers very effective solutions in the area of endpoint management as well as security," said Andreas Bechtold, managing director at Infinigate Deutschland GmbH.
Joseph Souren, VP and GM EMEA, Wave Systems com, said that the partnership with Infinigate was part of a strategy of widening sales channels across Europe: "We believe that there are important market opportunities for endpoint security, especially in the market for embedded security management of hardware elements such as the Trusted Platform Module and Self-Encrypting Drives."