Veeam announces investment and appointments
Veeam has struck a deal to get backing from a venture capital partner to fuel its next stage of growth
Veeam Software has announced a new strategic partnership with Insight Venture Partners to identify new growth opportunities as it boasted of a decent performance in Q2.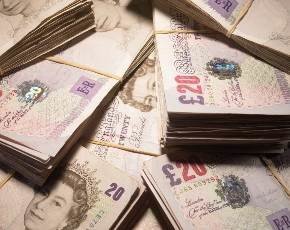 Total bookings revenue increased 100% in the second quarter, compared to the same period in 2012, with new license bookings revenue showing growth of 96%, according to the vendor.
As part of the new agreement, Insight acquired a minority share and managing director Michael Triplett will join Veeam's board of directors
"Veeam's growth trajectory really garnered our attention," said Triplett. "We're looking forward to helping Veeam scale and expand globally to achieve prominent goals in both market share and revenue."
Veeam also announced the appointment of Peter Ruchatz as chief marketing officer, who joins from salesforce.com where he was vice president marketing, EMEA central region. Previously, he spent seven years at Microsoft in field and product-marketing roles.
"The combined growth of our customers, partners and employees has made the addition of Ruchatz a much needed appointment," said Ratmir Timashev, CEO of Veeam. "His proven record in developing successful global technology product marketing and branding programs that scale will be an invaluable asset as we continue to gain worldwide market share in modern data protection."
Read more on Storage Virtualisation Solutions and Services