Juniper Networks bids farewell to CEO as profits rocket
The CEO of Juniper Networks has announced his retirement on the same day his company reported huge profit increases during its second quarter
The CEO of Juniper Networks has announced his retirement on the same day his company reported huge profit increases during its second quarter.
Kevin Johnson has led the firm for the past five years and seen the business grow despite difficult economic circumstances. However, he has decided to step down as soon as a successor has been named.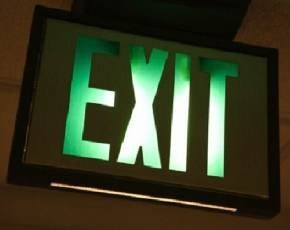 "Networks are being transformed by the rapid increase in traffic volume, cloud computing and the mobile internet and we are entering a fresh cycle of customer investments in the network," he said.
"With this positive momentum, it is a good time to transition to new leadership and drive the next phase of Juniper's growth."
Profits for the company shot up by 70% year-on-year to reach $97.9m for the three months ending 30 June 2013. There was a more modest rise of 7% when it came to revenues, but this still saw the figure go up from $1.07bn to $1.15bn for the quarter.
This was despite warnings from Johnson in the previous quarter that the outlook was shaky and investors needed to be prepared to play the long game to recovery.
Juniper's core business of routing and switching continued to grow, but the company also said it was seeing increased momentum behind its security products, adding to the higher results.
"Our second quarter results reflect strong revenue and earnings growth," said Robyn Denholm, chief financial officer (CFO) at Juniper Networks.
"We are focused on executing to drive revenue growth, maintain healthy gross margins, drive leverage in our financial model and deliver strong cash flows to achieve our long-term goals."
Juniper predicted revenues to modestly rise in the next quarter, coming in between $1.14bn and $1.18bn.
---
Image credit: Jupiterimages