Capita staff to strike over pay
Capita staff in its life and pensions and IT services divisions will walk out on Friday in a protest over pay
Capita workers are walking out this Friday as they strike over what the Unite union describes as 'paltry pay' in a move that could cause disruption to the firms financial services clients.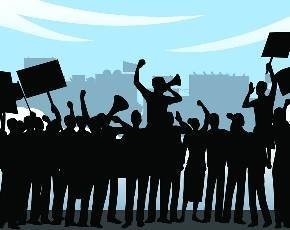 Staff from the life and pensions and IT services divisions are taking a 24 hour strike starting this Friday and Unite is bemoaning the attitude that the firm has taken to the action.
"Workers from Capita will take strike action this Friday and this will cause significant disruption to the company's clients. It is time for Capita to take this dispute seriously if it wants to avoid this imminent strike. Hardworking staff are getting a real terms pay cut when profits are up by 10%," said Unite national officer Dominic Hook.

"We urge Capita to return to the negotiating table and recognise its workers' contribution to the success of the business," he added that recent decisions to introduce a performance related pay deal that would provide awards at a rate less than inflation meant a third of workers would just get a 1.1% rise.
Capita said that it was confident that financial services customers would be unaffected by the 24-hour walkout on Friday and expressed its disappointment in the decision staff had taken to strike.
"We are disappointed that Unite is planning 24 hour industrial action in relation the pay review implemented in May and June 2013," said the company. "Less than 10% of the workforce across the affected areas voted to strike, so we are confident that service delivery to clients will not be adversely affected."