TalkTalk Business sales flat as data offsets voice declines
TalkTalk Business has turned in flat revenues for the first quarter of its fiscal year, but sees growing demand for its data product set
First quarter revenues at TalkTalk Business have come in flat in spite of growing demand for data and carrier service, as declining voice sales continue to dog the comms channel.
The firm's parent, TalkTalk Group, saw sales grow by 1.7% to £421m, of which TalkTalk Business contributed £80m.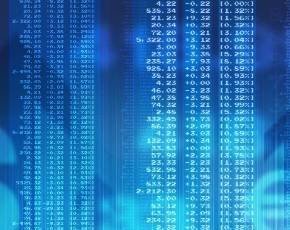 The unit's headline figures did not, however, reflect its underlying performance, and management pointed to a number of encouraging developments during the first three months of the financial year.
Among its successes were the introduction of new partnerships with Logicalis, Callway One and Imex to extend the market reach of its data products; an expansion of its relationship with Hutchison 3G; and the installation of over 1,500 Ethernet and EFM lines during the period, increasing its installed base to nearly 12,000 lines.
It also started work on unbundling 300 more exchanges during the year – it has managed 74 so far – bringing its footprint as of 30 June to 2,798 exchanges capable of reaching 95% of the UK population. TalkTalk Business said this was indicative of its focus on the SME market.
"Businesses today face increasing and rapidly evolving demands that are shaped by a dynamic and competitive market," said TalkTalk Business managing director, Charles Bligh.
"Companies need the scalability and speed to enable them to deliver on new ways of working and make the most of the opportunities available. It is against this backdrop that we are witnessing increased demand for our data and carrier services and we are proud to offer the UK's largest Ethernet enabled network. Our focus is on innovating to leverage our network capability across our portfolio and to deliver products that add genuine value in a modern business environment."
Read more on Network Infrastructure Solutions and Services