HP braced for increasing interest in platinum level
Hewlett-Packard is expecting the first wave of those resellers interested in becoming platinum partners to emerge in the next couple of months
The first batch of Hewlett-Packard's platinum partners should start to emerge in the run up to the vendors next annual update in its partner programme coming into effect in November.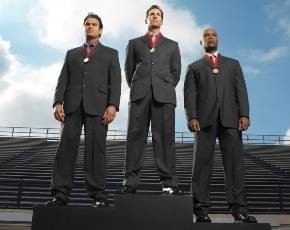 The vendor unveiled the platinum level accreditation at the back end of June with time for those that wanted to go through the accreditation process and hit the revenue targets to do so before the annual Partner One changes come into effect on 1 November.
Kevin Matthews, UK&I channel manager at the HP enterprise group, said that it anticipated around 10 to 12 UK partners achieving the platinum level, although it was keeping an open mind about exact numbers.
The expectation is that a platinum partner will sell the whole portfolio and Matthews said it was not going to be enough just to go through the training courses and get certifications.
"You have to sell each of the components as well as doing the courses but there is a need to demonstrate an ability to sell because there is a revenue commitment," he said.
"This will be quite an exclusive level so we are not going to have hundreds but around 10 to 12 in this area," he added that there had already been interest with resellers hunting out the necessary courses they would need to undertake to get the certification.
"The conversations I have had about the platinum accreditation are with partners keen to understand it and get access to the highest levels of support that HP are offering. But it may not suit everybody and it is not a case of one size fits all," he said.