IT services market on course for decent growth
An analysis of the UK IT services market by Ovum show that in the first five months of this year there was a healthy volume of business
Despite a few megadeals bolstering the UK services market it is too early to talk about 2013 being a year of sustained growth as the economic conditions continue to be challenging.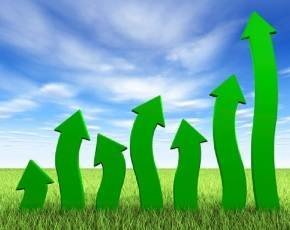 But things in the first half have been positive with $7.2bn worth of new contracts being announced so far this year making it more than likely the 2012 total of $12.8bn will be overtaken, according to figures from Ovum.
The analyst house described the services market in the UK and Ireland in the last couple of years as anaemic with growth of 1.5% in 2011 and then 2% in 2012 but already three deals have been struck in excess of $1bn with Arvato, Atos and Capita the beneficiaries of those megadeals.
The public sector has been a major customer of IT services as the cuts leads buyers to be more savvy about how they outsource their systems management. There has also been an introduction of more competition with the government giving smaller suppliers a greater crack of the whip.
"Despite the optimism engendered by the string of large deals announced so far in 2013, market conditions in the UK continue to be challenging," warns Ed Thomas, IT services analyst at Ovum.
"The slow rate of economic recovery means that many enterprises will still be wary of investing in IT projects. However, the recession has also ensured that cost cutting remains one of the top priorities for the majority of companies. This should provide opportunities for IT services vendors, although they will need to offer more than just a cheap service in order to win business in the mature UK market," he added.