Weak Asia causes SAP software licence sales to drop
For the first time in three years SAP has reported a drop in software licence sales with a weak performance in Asia being blamed
A poor performance in Asia hit SAP hard with its software sales declining for the first time in three years and caused the vendor to step back from previous revenue forecasts.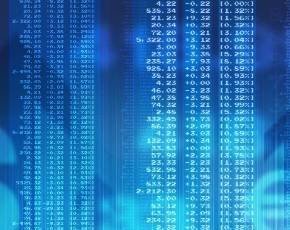 Overall software sales dropped by 7% to €982m but it was a 9% decrease in Asian sales, which covers the Japanese and Australian territories, that really did the damage and made the vendor miss Wall Street estimates for its second quarter.
Cloud subscriptions grew year-on-year by 206% to €159m but elsewhere there was single digit improvements with support up by 8% and software related service revenues by by 6%. For the second quarter revenues increased by 4% to €4.06bn and operating profits improved by 7% to €988m.
Co-CEO Jim Hagemann Snabe said that there had been a slowdown in China and other Asian countries that had hit the numbers but talked up other parts of the business and pointed to the benefits its decision to target the cloud was already reaping with triple-digit increase year-on-year in its cloud subscription and support revenue with the run rate in the business hitting €930m annually.
"We are gaining market share in a challenging macro economic environment, and with the HANA enterprise cloud, we are resolute to capture the future as the cloud company," he said.
Despite the weakness in Asia and ongoing economic fragility Werner Brandt, CFO of SAP, said that it still aimed to deliver double-digit growth this fiscal year with the core business continuing to perform well.
In terms of regional performance the EMEA region was buoyed by growth in Germany and software and cloud subscription revenue increasing in the region by 3% year-on-year.
Read more on Enterprise Resource Management (ERP) Services