PC market woes catch up with Intel
The ongoing problems in the PC market have hit Intel's division selling into that space
The problems in the PC market have caught up with Intel and were evident in its latest set of quarterly numbers, which revealed that for now the best the vendor can hope for is a flat performance on that side of its business.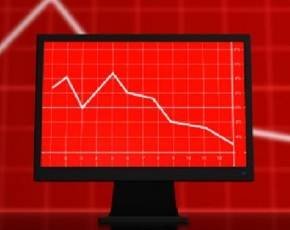 The chip maker saw revenues at its PC client group drop by 7.5% year on year to $8.1bn and data center group turnover was flat at $2.7bn for the second quarter but the firm indicated that it was seeing growth in the cloud and storage side of the business and it delivered net income of $2bn down from $2.8bn in Q2 2012.
With a recently appointed CEO at the helm Brian Krzanich the firm is undergoing a transition to position itself more centrally in the mobile market, which it has been slow to respond to, as it looks to improve future prospects.
"In my first two months as CEO, I have listened to a wide variety of views about Intel and our industry from customers, employees and my leadership team and I am more confident than ever about our opportunity as a company," said Krzanich.
"Looking ahead, the market will continue buying a wide range of computing products," he added. "Intel Atom and Core processors and increased SOC integration will be Intel's future. We will leave no computing opportunity untapped. To embrace these opportunities, I've made it Intel's highest priority to create the best products for the fast growing ultra-mobile market segment."
The firm issued guidance of flat revenues for the 2013 fiscal year, which was a slight improvement of previous forecasts of a single digit decrease, and revealed that it had reduced the budget being spent on R&D and acquisitions by $200m.