Datatec reports resilient trading, but Europe weak for Westcon
Logicalis and Westcon-backer Datatec has published an interim management statement for the 1 March to 30 June period, with business proving resilient in tough conditions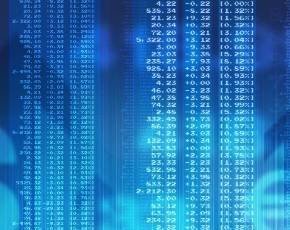 International ICT group Datatec has left its full-year forecasts unchanged after reporting a period of resilient trading for the four month period to 30 June 2013.
The group reported that although underlying, earnings and headline earnings per share looked set to be slightly lower, based on current exchange rates and market conditions, its previous sales forecast of around $5.7bn (£3.7bn) and profit after tax of approximately $102m (£67m) still stands.
Chief exec Jens Montanana said he remained cautious about growth prospects, however the group's global footprint and a diverse mix of business streams meant it was able to keep its head above the water.
With networking, comms and security distie Westcon the subject of concern over its performance during the back half of Datatec's fiscal 2013, Montanana revealed that the distributor remained "persistently weak" in Europe and said the group was focused on improving its operating margin.
In the opening months of the financial year Westcon actually saw modest growth in Europe, with a surge in security sales noted. Year-on-year operating costs were slightly higher due to the July 2012 acquisition of Spanish VAD Afina.
Over the fence at Logicalis, Datatec said the integrator had had a strong start to the year, with both sales and operating profits heading in the right direction. Parts of 2e2, which it bought in March for £20.7m, were already contributing constructively, and across the board, annuity sales were seen growing.