MicroScope's top stories, week ending 12 July 2013
Polish Oracle reseller lands in UK, Dell's Kathy Schneider on the move, and Microsoft details channel cloud strategy at WPC 2013, in our regular look back at the top IT channel stories from the past week
Warsaw, Poland-based CRM software consultancy Outbox has opened the doors of a new City of London pad as it seeks to exploit heightened interest in CRM among customers, after claiming to have seen sales growth of 32% in the past year.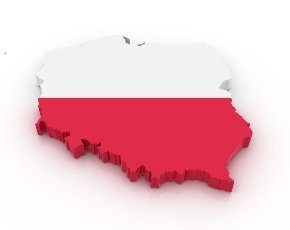 The firm specialises in Microsoft, Oracle and Salesforce.com implementations and already boasts a number of blue chip clients, including mobile networks O2 and Vodafone.
According to the firm's blurb, an innovative approach to service delivery and a 350-strong team of digital natives and CRM experts will "help companies boost customer experience through personalisation, social relationships and CRM".
With Gartner predicting continued growth of around 12% in the CRM sector through 2017, Outbox says it expects its customer base to continue to expand in the UK.
It believes UK customers have struggled in the past to find an implementation partner that was geographically close-by and offered value for money at the same time, and is hoping to break the mould in that regard.
Dell will combine its Global Channel Marketing and Programmes team with its Channel Programmes and Enablement team to form a single worldwide Channel Programmes and Enablement Team under Bob Skelley, currently executive director of Global Certified Partner Programme and Channel.
Schneider was a key figure in the creation of Dell's indirect channel strategy
"Bob has been a key leader on our Channel team for the past five years and I am excited to have him head this group," said Greg Davis, vice president and general manager of Dell Global Commercial Channel.
"We believe this is a great opportunity to provide better support to our channel partners and customers and increase our overall capability in the channel organisation," he added.
The vendor made the announcement in the wake of the departure of Kathy Schneider, executive director of Global Channel Marketing and Programmes, who is leaving the company to pursue a new role elsewhere.
The link between cloud and confidence is one that Microsoft is doing its best to quantify with its latest research claiming that resellers with more than 50% of revenue coming from hosted services get higher profits than traditional rivals.
Other benefits include gaining more customers, increased revenue per employee and faster growth according to a study carried out for the software giant by IDC.
The survey follows just a couple of months on from a similar study Microsoft undertook in the SME market which showed that those customers which had adopted cloud felt more confident about their future prospects and were happier to invest in growth by hiring staff.
Time is being called on the PC era after the latest IDC and Gartner figures showed no signs of improvement in the market and even raised the prospect of the end of XP support as something the industry should look forward to as a reason the market might bounce back slightly.
The PC refresh cycle appears to have been warped by the timing of the end of XP support next April with the bounce that many had hoped for from Windows 8 never materialising.
Microsoft is set to attract businesses to use Azure through a "cloud first" partner programme.
At Microsoft's worldwide partner conference, general manager Steven Martin said: "We are committed to helping our partners and customers embrace cloud computing, using a 'cloud-first' approach to all we do, from our partner programmes to our engineering principles to our product innovations."
Document management specialist Sharp Business Systems has acquired print dealer Copifax as it looks to continue following a strategy of picking up dealers across Europe to bolster its portfolio.
At Microsoft's Worldwide Partner Conference (WPC) in Houston Texas, the vendor has revealed details of a series of incoming tweaks to its channel cloud strategy, including changes to competency and training requirements.
Perhaps Steve Ballmer has been listening to Queen's One Vision? Billy MacInnes looks for inspiration for the Microsoft CEO's reorganisation memo.
Micro-P is to redeploy commercial director Phil Brown as its new B2B director, with a brief to drive forward the distributor's B2B customer, vendor and sales proposition.
Seven months into his tenure as chief executive of Stone and Simon Harbridge is encouraged that its development of the professional services side of the business is developing well.
RM non-executive chairman John Poulter has tasked incoming CEO David Brooks and his team with taking immediate steps to address the profitability of its largest division, Education Technology (ET) as it struggles in the face of the constrained UK education market.
Read more on Customer Relationship Management (CRM) Services