Avnet and Arrow land IBM training role
Avnet Technology Services and Arrow have been appointed by IBM to be global providers of training to resellers and customers
Avnet Technology Solutions ands Arrow ECS have been picked by IBM to be global training partners providing education to both resellers and customers to improve competency around Big Blue's products.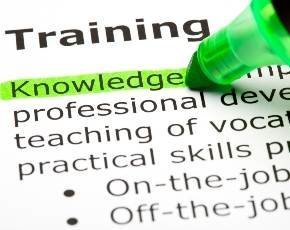 Avnet will deploy the training in two phases with the UK among the first batch of countries to be covered by the distributor along with France, Germany, the Nordics, Ireland and Canada with phase two covering Asia Pacific, Eastern Europe and Latin America.
Arrow is also following a timetable of starting with 10 countries before extending it to a further 50 by the end of the year with further plans to add remaining copuntries by the summer of 2014.
The distributors will have access to 2,500 IBM training courses that can be made available to Big Blue staffers, resellers and customers either directly from the distributor or through established training partners.
Phil Gallagher, global president, Avnet Technology Solutions, said that the move strengthened its ties with IBM and improved its own expertise around the vendors product portfolio.
"Being recognised as a trusted training provider by one of the leaders in IT on such a global scale allows us to further expand our value-added services offerings, especially following our recent launch of Avnet Services. More importantly, it helps drive education to enable our partners and resellers to grow and better address end customers' business challenges," he said.
Laurent Sadoun, president of Arrow ECS in EMEA and head of Arrow`s worldwide services for the ECS segment, said that it had been proved to IBM it could deliver a high level of support during the selection process.
"This initiative that we have tested with IBM in Europe provided a great opportunity to demonstrate our capabilities to deliver high-quality IT skills trainings. We will now support IBM`s new partner-led model through innovative training solutions and a global team of training experts to help increase IBM education and adoption of the IBM software and systems portfolio in the global marketplace. It will also deliver to our partners an outstanding degree of visibility on their customer projects, bringing many cross-selling and upselling opportunities," said Sadoun.
In response, Bob McDonald, vice president of IBM Training, said that Avnet and Arrow would help bolster reseller technical skills, particularly in advanced solutions for mobile, cloud, social business and analytics.