EMC bolsters cloud access security with Aveksa buy
EMC has picked up identity management specialist Aveksa to improve the cloud access options its RSA security division can provide to users
EMC has moved to strengthen its security division RSA after picking up privately held identity management specialist Aveksa to extend protection to users connecting to the network remotely via their own devices.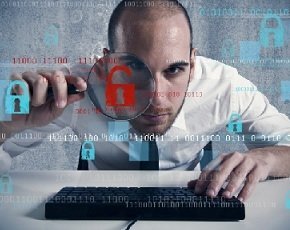 Aveksa technology complements RSA's existing offering but has been seen by market watchers as a chance for EMC to plug the gaps that were in its own security division, particularly beefing up its ability to provide identity management in the cloud.
"This was an overdue acquisition, and one that RSA needed to complete in order to compete at the highest levels in an identity management market that is going to change dramatically over the next two years," said Andy Kellett, principal security analyst at Ovum.
"The disruptive influences of mobility and cloud will change device and infrastructure requirements. The requirement for risk-based authentication delivers the requirement for business intelligence and information led access controls. The more sophisticated threat landscape and the need to improve fraud detection rates all add to the need for change. Doing nothing was not a viable option for RSA," he added.
The terms of the deal were undisclosed and EMC does not expect the deal to have a major impact on its earnings per share for the current financial year.
Art Coviello, RSA executive chairman and executive vice president at EMC, said that the threat and identity management landscape was changing and it had made the acquisition to improve its ability to deal with the changes in the market.
"The adoption of cloud-based IT infrastructures and the pervasive use of mobile means that security organizations are being asked to secure and provide access to assets they don't own, manage, or control. Without the deep intelligence able to provide insight into what users should and should not have access to, traditional tools that simply automate IAM leave organizations exposed to the risk of excessive privilege, data breaches and regulatory non-compliance," he said.
Read more on Identity Management Solutions and Services