Slow storage market hits Brocade revenues
Networking firm Brocade blames SAN sales not meeting expectations for a revenue slide of 8% in its second quarter
Brocade has announced a drop in revenues in its second quarter results, blaming "slowing in the storage market" and issues with some of its original equipment manufacturers.
The Silicon Valley firm, which specialises in networking equipment, reported an 8% decline in revenues in the three-month period compared with the previous quarter, bringing in a total figure of $538.8m (£359.8m). Revenues were also slightly down on the same quarter in 2012, when it recorded revenues of $543m.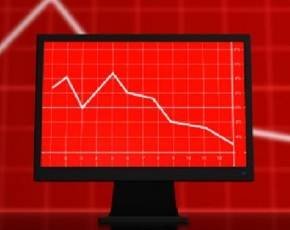 The storage area networking (SAN) division gave the worst performance, with revenues down 6% year on year and 10% quarter on quarter. Product revenues alone recorded a 7% yearly decline and 12% compared with the second quarter of 2012.
Lloyd Carney, CEO of Brocade – who has only been in the job since January – blamed wider market issues for the slowdown.
"Our storage area networking revenues did not meet our original expectations for Q2 due to short-term slowing in the storage market and execution challenges at certain of our large OEM partners," he said.
Lloyd Carney interview
Alex Scroxton caught up with Brocade's Lloyd Carney in Prague to discuss his views on where the vendor's channel is headed, and future developments around software-defined networking. Read the full interview here.
"I believe the longer-term market opportunity for our SAN products continues to be favourable, supported by the fact that our Gen 5 (16Gbps) Fibre Channel products exceeded 50% of our shipments of directors and switches in the quarter."
Brocade's IP networking division presented more positive figures. Although revenues fell 4% quarter on quarter, the $164.4m result was up 15% on the second quarter of 2012 due to a 34% boost in routing revenues and 13% in Ethernet switches.
Carney continued to be positive about the direction of the company, and believed by narrowing down the technology it offers it could hone in on profitable business.
"Following a thorough inspection of the business during my first four months as CEO, I believe that Brocade is well-positioned to be a leader in the new era of networking," he said. "To do so, we need to be more focused as a company and deliver consistent, profitable growth.
"We intend to improve our execution by aligning our business and focusing our team on fewer, but larger opportunities, such as datacentre networking, where we can leverage our expertise and reputation for innovation and quality."
He concluded: "Our strategy is to deliver solutions that allow customers to increase returns from their information technology investments in traditional datacentre architectures, as well as highly virtualised, cloud-enabled networks where enterprises and service providers are looking for improved performance at a lower cost of ownership. With a commitment to increasing profitability, managing expenses and improving cash flow, I believe we can increase shareholder value."
---
A version of this story originally appeared on ComputerWeekly.com