Westcoast gets access to Lexmark hardware
Westcoast to sell Lexmark MFPs in addition to consumables and widen managed print capabilities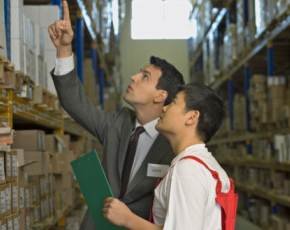 Print specialist Lexmark has extended an existing relationship with Westcoast to encompass its printer hardware, including its Smart MFP range.
The deal expands on an existing decade long agreement under which Westcoast has become Lexmark's largest consumables distributor in the UK.
Lexmark, which ducked out of the inkjet market to focus on emerging trends in the document management space last summer, said that partners would also be able to offer its Basic Print Services (BPS) and MPS offerings through a one-stop-shop, run by Westcoast on its behalf.
Lexmark UK and Ireland channel and SMB sales director Martin Fairman explained that this meant the vendor could now touch a wider variety of resellers, including Westcoast partners that it had not previously encountered.
He said the selection of Westcoast to enhance Lexmark's channel evolution reflected the fact that both firms were "moving in a similar direction … in looking to provide solutions, not products."
"Hardware remains a key market, and this new deal means Westcoast can now offer customers a more complete range of products and services to meet their business needs," added Westcoast sales and marketing director Alex Tatham.
"Lexmark products are rated highly by customers, and the partnership deal demonstrates our commitment to providing end-users with all the tools they need to drive their business forward, regardless of what industry they are in," he said.