Losses widen at big data specialist 1Spatial
Firm formed in reverse takeover by Avisen in 2011 falls to £4.4m loss but insists it is now on track for growth
1Spatial, the big data software and solutions provider acquired in a reverse takeover by Avisen nearly two years ago, has insisted it is now positioned for an exciting growth phase despite booking little overall improvement in sales, and falling to an overall full-year loss of £4.4m following a one-off charge at two subsidiaries.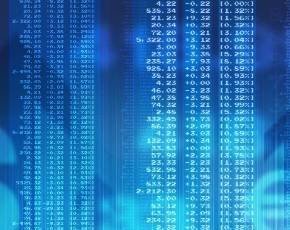 The group recorded charges of £2.6m for the 12 months to 31 January 2013, relating to impairment of goodwill and intangibles at its Avisen and Storage Fusion businesses, and a further £900,000 charge from amortisation and other exceptionals.
Its directors said that although they were optimistic about the long-term possibilities for both Avisen and Storage Fusion, anaemic-looking pipelines meant both businesses would struggle in the short-term.
In its first full financial year since the reverse takeover, sales rose from £5.2m to £12.1m, with the strength of the 1Spatial business to the overall equation readily apparent, given that Avisen's sales dropped from £3.3m to £2m, and Storage Fusion's sales halved from £800,000 in fiscal 2012 to £400,000 in 2013.
Post-year end, the group announced a major new placement of shares to raise £17m in cash, and bought 90% of continental rival Star-Apic. This, said CEO Marcus Hanke, meant it was now in a position to enter a new growth phase.
"It is the board's view that the company is well placed to capitalise on opportunities in the spatial big data market, with a strong team in place and an exceptional product offering," he said in a statement.
"The addition of Star-Apic gives increased scale to the business, as well as future growth opportunities … management will be working over the next six months to integrate the two businesses," Hanke added.
Read more on Business Intelligence Tools and Services