MicroScope's top stories, week ending 28 June 2013
Our regular look back at the biggest IT channel news stories from the past seven days, as selected by MicroScope readers
HP has unveiled a number of enhancements to its PartnerOne programme, chief among them being a simplified compensation model, new membership levels and massive cuts to the number of certifications offered to the channel.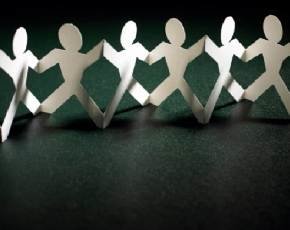 The revised programme, HP said, will offer resellers more predictable levels of partner compensation across its Enterprise, Software and PPS groups.
To accomplish this, HP says it will focus the PartnerOne compensation model by aligning core compensation to membership status; growth in new business sales opportunities; and more targeted product and services incentives.
This expands on changes made back in May when HP canned gates and caps, allowing partners to earn rebates on their first sale, and builds on a number of announcements made at its Las Vegas partner conference in February 2013.
Meanwhile, the vendor will also introduce new membership levels: Platinum, Gold, Silver and Business Partner, with the new tiers designed to help partners stand out a little more easily.
Logicalis has come up with an idea to alleviate customer problems with skill gaps launching a flexible resource operation that provides the option to plug gaps around specific problems.
Skills shortages continue to dog UK businesses who can't afford to employ staff full-time but could be tempted with a cloud type personnel package that would be a flexible way of completing projects.
The service includes technical skills and support as well as project management and can be offered as a unit that can be brought in by customers to work on a specific plan and leans on the existing pool of talent employed by Logicalis.
Mark Starkey, managing director of Logicalis UK, said that the flexible resourcing team was available from now and was a response to some of the problems it had noticed customers were dealing with.
Public sector IT services outfit Stone Group has lifted the lid on record annual sales and growing profits for the financial year to 31 December 2012.
Turnover at the Staffs-based firm, which has expanded on its traditional heritage in the UK PC market in recent years, reached £73.7m, up 12.7% on the 2011 figure of £65.6m.
EBITDA reached £3.0m, up 11.1% year-on-year, and the firm also turned cash outflow from operations of £200,000 in 2011 into inflow of £4.6m.
Telecoms and communications equipment support and repair specialist Comtek has cut the ribbon on a new facility in Northern Ireland as it seeks to boost support levels for the growing amount of ageing legacy Nortel kit still deployed around the world.
Its new base expands on its successful Nortel support venture located in Deeside, North Wales, and other locations in Germany and the Netherlands, and is located in Nortel's own former plant.
The worldwide PC market will be literally decimated this year, with shipments falling by 10.6% year-on-year, while tablet shipments spike by 68%, according to a new sector forecast from Gartner.
In a clear demonstration of the fact that slate form factors are now indisputably the main driver of the end-user computing device market, Gartner predicted that 201.8m tablets will ship in 2013, up from 120.2m last year, and rising to 276.1m in 2014.
Broadliner Ingram Micro will hand the role of senior EVP and president of Europe to current SVP of Central and Eastern Europe and head of DACH (Germany, Austria, Switzerland and Hungary) on 1 August, following the redeployment of incumbent Alain Maquet.
The Federation Against Software Theft (FAST) has thrown the spotlight on the use of illegal software onto Bristol with the launch of a whistle-blowing campaign it hopes will encourage those breaking the law to change their ways.
Alan Back, director at data management, protection and recovery solutions provider DCG Group, explains why he thinks cloud sales will ultimately benefit from a two-tier channel model
The number of firms using IT leasing as a way of getting their hands on the latest technology has risen by 13% in the last year as the chance to get funds from the banks continues to be a struggle.
With the focus moving onto Windows 8.1 the call has been made again for users currently based on XP to plan to leave that OS before the support runs out next April.
The pressure remains high in the UK software and services industry with some of the established players losing ground in a market that continues to decline.