Redstone CFO Peter Hallett calls it a day
Following velvet divorce between Redstone and Redcentric, turnaround kingpin Peter Hallett moves on to pastures new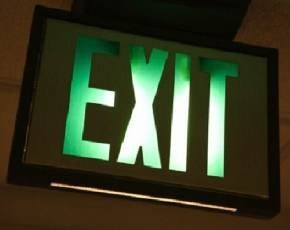 Redstone has announced its chief financial officer Peter Hallett is to step down following the successful demerger and floatation of its managed services arm, Redcentric, which was completed recently.
Hallett joined the business in 2009 at the height of Redstone's financial woes, and played a major role in steering the business through the depths of the recession, including a major restructuring and refinancing effort.
Redstone today praised its outgoing CFO for having been "instrumental" in the process of returning the business to a level footing.
More on Redstone
Chairman David Payne said: "The Board would like to thank Peter for all that he has done for the business during his tenure. His work in restructuring and refinancing the business has been outstanding and we wish him all the very best for the future."
Hallett, who remains on board until a successor is appointed, added: "It has been a pleasure to successfully oversee both the turnaround of Redstone plc and the successful demerger and flotation of Redcentric plc. Both businesses are now leaders in their respective fields and I feel that my work will be complete following a thorough handover to my successor.
"I wish both businesses every success in the future and wish to thank both companies' employees, customers, suppliers, shareholders and bankers for all contributing towards this success," he continued.
---
Image credit: Jupiterimages
Read more on Network Infrastructure Solutions and Services