Tablets now device market driver, but ultramobiles gaining ground
Gartner's revised forecast for the end-user device sector shows tablet products are now driving the market forward, but predicts ultramobile devices will begin to present a more credible challenge
The worldwide PC market will be literally decimated this year, with shipments falling by 10.6% year-on-year, while tablet shipments spike by 68%, according to a new sector forecast from Gartner.
In a clear demonstration of the fact that slate form factors are now indisputably the main driver of the end-user computing device market, Gartner predicted that 201.8m tablets will ship in 2013, up from 120.2m last year, and rising to 276.1m in 2014.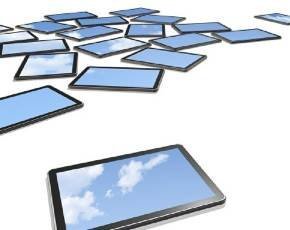 Mobile phone shipments will grow by 4.3% to 1.82bn units, and ultramobile PC volumes – meaning Chromebooks, thin and light clamshell devices and slate and hybrid devices running Windows 8 – will double to 20.3m.
Meanwhile, 305m desktop and traditional notebooks will find their way into the marketplace this year, a fall from 341.2m in 2012 and shipments may fall as low as 289.2m in 2014.
Gartner research VP Carolina Milanesi said the data showed evidence that mobility was now paramount in mature and emerging markets alike.
However, the analysts also picked out some intriguing trends around ultramobile devices, which they said would gain in attractiveness during the course of 2013, particularly towards the back end of the year when new Windows 8.1 designs based on Intel's Bay Trail and Haswell processors will hit the market.
Gartner expects these devices will help vendors increase PC ASPs and margins, offering some hope to a beleaguered channel.
In the longer term, the growth in ultramobiles may cause a split in user preferences, according to research director Ranjit Atwal, taking some of the market share that tablets have stolen away.
Atwal said that the tablet and smartphone markets would face other challenges, as "the increased availability of lower-priced basic tablets, plus the value-add shifting to software rather than hardware, will result in the lifetimes of premium tablets extending as they remain active for longer".
This may already be seen in the fact that more consumers seem to be settling for basic Android tablets and, among the Apple faithful, the iPad Mini, which already represents 60% of overall iOS sales.
"With mobile phones, volume expectations for 2013 have been brought down as the life cycles lengthen as consumers wait for new models and lower prices to hit the market in the Autumn and holiday season," continued Atwal.
"The challenge in the smartphone market is also that, as penetration moves more and more to the mass market, price points are lowering and in most cases so do margins."
---
Image credit: Thinkstock