Oracle numbers disappoint investors
Oracle saw its share price drop after it delivered flat revenue and declines in its hardware operations for its fourth fiscal quarter.
Oracle did little to please investors with its latest set of results delivering flat revenue growth and just a single percentage increase in new software licences and cloud subscriptions.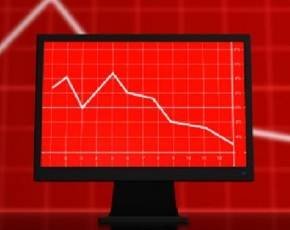 The share price dropped after the numbers for its fiscal fourth quarter, ended 31 May, disappointed Wall Street with the vendor missing expectations reporting flat revenue of $10.9bn and a single percentage drop in non-GAAP net income down to $1.4bn.
Europe performed fairly well for Oracle with new license revenues growing by 5% in EMEA and the president and CFO Safra Catz, describing it was "pleased" with how things had gone on the continent despite the ongoing economic weakness in the territory.
In terms of the business units breakdown software revenues increased by 4%, hardware system revenues declined by 9% year-on-year and servers also saw the same drop with software licenses and product support the best performing area with growth of 6%.
Oracle CEO Larry Ellison used his time on an analyst conference call to put the knife into SAP and promise it would grow it's hardware business this year while president Mark Hurd spoke about its growth in the cloud and said that it was on the brink of making some major announcements on that side of its portfolio, which he argued had seen impressive take-up in the quarter.
"Our annualized SaaS revenue run rate is over $1 billion, making us a strong number two in cloud applications – we are larger than SAP and Workday combined," he boasted.
Read more on Enterprise Resource Management (ERP) Services