Tech firm ditches Rackspace hosting service for 'lack of support'
Cloud sales service company Price & Quote has ditched IT hosting provider Rackspace due to "lack of support and unresponsiveness"
A cloud sales service company, Price & Quote, has ditched its IT hosting provider, Rackspace, because of "lack of support and unresponsiveness".
It was hard to get the level of support that Price & Quote needed, according to Seamus Devine, co-founder and managing director of Price & Quote, which opted for Rackspace's service in September 2012.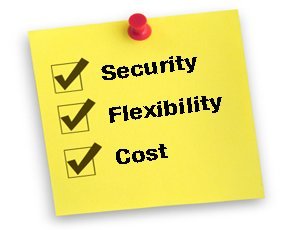 "The issue was that Rackspace was too big for us. We weren't getting the one-to-one service that a startup such as ourselves needed," said Devine.
Price & Quote provides cloud-based sales engine software to its customers. The nature of the business means that a fast and reliable IT service is critical to its business, according to Devine.
"As a new business, it was crucial to support our goal by working with an IT provider that could deliver high levels of support and offer the expertise and guidance on the services we needed to build a successful business," he Devine.
"Rackspace lacked that understanding. The slow response time we were experiencing was costing us time and money," he added.
The company then started looking at other service providers, but was concerned that it might experience the same level of lowered service.
IT security was high on the company's wish list from a service provider. "As a new company with a small IT team, we simply cannot afford to experience any downtime or be vulnerable to possible attacks," Devine said.
The company switched to another hosting provider, ServerSpace, last month. ServerSpace is hosting the company's software environment, development environment, backup and DDoS security.
"Issues such as security and backup should be dealt with in the first instance. Protecting organisations from cyber attacks, such as DDoS, is vital for businesses," said Tim Pat Dufficy, managing director of ServerSpace.
By switching to fully managed services, Price & Quote has saved costs, Devine said.
Rackspace provides IT hosting, managed services and cloud services to customers including Transport for London, Virgin Trains, the MoD, Domino's Pizza and Go Compare, among others. Rackspace was unavailable for comment.
---
This story originally appeared on ComputerWeekly.com
Image credit: iStockphoto - Thinkstock