SME confidence on the rise
The Federation of Small Businesses has revealed that small business confidence is on the rise
Small business confidence has hit a three-year high with smaller firms across all sectors feeling better about their prospects but there are calls from the Federation of Small Businesses (FSB) for the government to do more.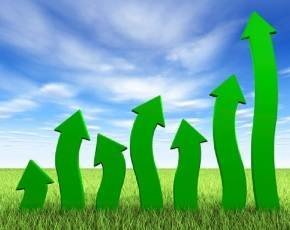 The fragile recovery might be gaining momentum in the SME market, with the financial services sector leading the way, but the Chancellor George Osborne still has the opportunity with his Spending Review later this month to have an influence over the feel good factor continuing.
One of the areas where the FSB wants action is on the credit front, with 40% of SMEs that applied for credit still getting knocked back by the banks in the last quarter, with the current government Funding for Lending scheme failing to deliver the goods at the moment.
As well as smaller firms expecting revenue to increase in the next year there are also more planning to expand staffing numbers but most are reporting that utility costs have risen to a yearly high, with energy becoming more expensive.
John Allan, national chairman of the FSB, said that after five consecutive quarters of year-on-year growth confidence was moving in the right direction: "Small firms want to employ more people and grow their business. They want to export and expect turnover levels to increase. This is all good news, but we must not be complacent."
He called on Osborne to ensure that the next Spending Review was used to bolster the current recovery: "The Chancellor must use the Spending Review to build on this optimism. While there are positive signs, inflation and not being able to access finance will affect how quickly, and how much, small firms can grow and create jobs."