Google channel welcomes HP endorsement
HP's decision to engage with Google and sign on to resell its business apps through the channel has been welcomed by existing Google partners
HP has signed up to the Google Apps Reseller Programme in a move that will be seen as a major milestone in boosting the overall credibility of Google Enterprise in business.
Under the terms of its new agreement HP will be offering small businesses Google Apps through a new product called HP SMB IT in a Box, which will offer Google's cloud-based communication and collaboration tools on HP hardware, including PCs and printers.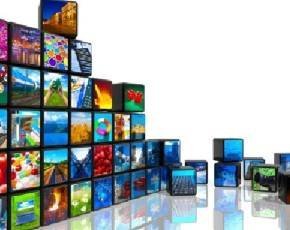 HP said it would provide a management software layer to simplify customers' IT environment and reduce their operating costs and infrastructure requirements.
Products based on Google's Android and Chrome operating systems include the HP SlateBook x2, HP Slate7 and the HP Chromebook, although the success of the latter will depend on Chrome OS gaining credibility in business.
HP SMB IT in a Box will be offered through HP's network of reseller partners, beginning in the US later this year with worldwide availability expected by the end of 2013.
"By moving to the cloud and helping employees work the way they live, SMBs can serve their customers better and save money in the process," said Amit Singh, president, Google Enterprise.
"We couldn't be more excited to have HP join the Google Apps Reseller Program and bring their decades of experience to helping SMEs thrive in the cloud. We look forward to working closely with HP moving forward to help businesses make the most of technology."
The influx of new partners has been welcomed by a least one existing Google Apps reseller, who saw the move as a major endorsement of the growing importance of Google's business proposition.
Read more about Google Enterprise
David McLeman, managing director at Berks-based Ancoris, said: "For companies like ourselves in the midmarket I think this will be positive because it creates more awareness among customers. It's also a fantastic endorsement of what the Google team is doing."
Ancoris was recently approved by Google as a provider of Customer Success Services (CSS) for Google Apps for Business.
As a Google Apps Premier Reseller, this means that the firm met Google-specified criteria for delivering a consistently high standard of support and advisory services for Google Apps. Ancoris now offers Google Enterprise's high-calibre services, which includes enhanced 7x24 technical support, proactive communication, advice and consultancy.
HP's support of the Google ecosystem also represents a major step away from the Windows desktop environment. McLeman voiced the opinion that having been one of Microsoft's largest and most loyal partners, for HP to choose to engage with Google was "another piece of evidence that the world order is changing and the dominance of Microsoft Office, for example, is over."
"Implementing a Google Apps project generates significantly lower hardware revenues for channel partners," said McLeman, "so I am sure HP will have thought long and hard about doing this."
---
A version of this story first appeared on Computerweekly
Read more on Independent Software Vendor (ISV) community