Integralis ex Jones to run Blighty for Exclusive after reshuffle
Exclusive Networks makes new UK appointments after country boss Neil Ledger heads upstairs
Value-added distie Exclusive Networks has hired one-time Integralis UK MD Graham Jones as its new country manager as VADition founder Neil Ledger takes up the newly-created role of COO.
Jones, who will shoulder joint responsibility for Exclusive's UK outpost alongside Ian Morris, joins from Merseyside-based business advisory consultancy outfit Business Doctors, prior to which he spent three years at the defence division of security firm Quadnetics, now Synetics. He served at Integralis between 2003 and 2009.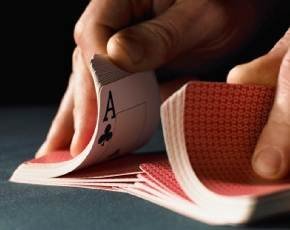 Also scrambling on-board the Exclusive boat is current Integralis ops director Graham Aynsley, who now becomes Exclusive's commercial director to replace Robin Draper, who is himself taking up the role of financial director following the departure of Nicola Twiddy.
Exclusive CEO Olivier Breittmayer said the reshuffle would help strengthen the firm's leadership team with an eye on further organic and acquisitive growth, as previously detailed by MicroScope.
"Neil was the obvious candidate for me having been instrumental in building a fantastic business in the UK," said Breittmayer.
"He is a well-known figure in the industry and is respected globally by customers and vendors alike. It's very pleasing that Neil has accepted this challenging role and I look forward to working with him even closer moving forward."
Ledger commented: "I'm leaving the UK business in great shape and in safe hands where Ian Morris will ensure the continuity and stellar success we've built up over the last few years. Ian will be joined by Graham Jones who comes with an impeccable record of growing and building successful channel businesses.
"I've known and worked with Graham for many years and have always respected his business knowledge and understanding. He's very channel-savvy and his track record of building and expanding businesses is there for all to see.
"And with Graham Aynsley coming in as Commercial Director I'm very confident that the UK business will continue to go from strength to strength and I wish them every success," he concluded.
---
Image credit: Michael Blann