MicroScope ACEs 2013: The winners
We reveal the full list of winners in the 2013 MicroScope ACEs
The waiting is over and the winners of the MicroScope ACEs can finally be revealed. This year saw an incredibly high standard of entries, with the judges particularly impressed by the many inspiring stories of the channel's involvement in numerous projects up and down the country.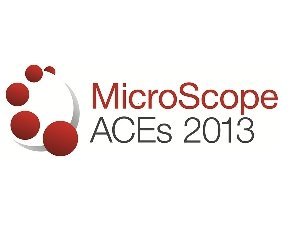 Everyone who got through to the shortlist stage should be rightly proud of themselves for coming through a rigorous judging process that whittled away their numbers and then facing up to the public vote from their channel peers.
The votes, and once again many thousands were cast, have now been counted and the winners decided.
To each and every one of them well done and bask in the glory of your achievement in winning a MicroScope Award for Channel Excellence.
Reseller of the year:
Bytes Software Services
Capital Support
Prodec Networks
Shift F7 Group
Vertical market reseller of the year:
Bytes Software Services
Capital Support
Eze Castle Integration
Imerja
Intrinsic Technology
Managed service provider of the year:
Eze Castle Integration
Mirus IT Solutions
OryxAlign
Editor's award – Innovative reseller of the year:
This month's MicroScope ezine is an ACEs special. Download it now to read exclusive tips and advice on how to stand out from the crowd, a special case study looking at how public relations gave an important boost to one reseller, and an in-depth interview with the winner of this year's prestigious Lifetime Achievement Award, Martin Hellawell of Softcat.
Cloud computing:
AVG
Eze Castle Integration
Liason Technologies
Signify
Networking:
Advanced 365
Comms-care
Emulex Corporation
Enterasys Networks
Exinda
Ruckus Wireless
TP-LINK
Software:
Kaseya
Kemp Technologies
Nexenta Systems
Paessler AG
Storage:
Emulex Corporation
Nexenta Systems
Symantec
Veeam
Security:
AVG Cloudcare
Check Point Software Technologies
Glasswall Solutions
Symantec EndPoint Protection
Trend Micro
WatchGuard
Wave Systems
Hardware:
Avnet Technology Solutions UK
Computer 2000
Micro-P
Scansource
Networking:
Avnet Technology Solutions UK
Cloud Distribution
Computer 2000 (Azlan)
Entatech UK
Ingram Micro UK
Micro- P
Security:
Avnet Technology Solutions UK
EntatechUK
Exclusive Networks UK
e92plus
Infinigate UK
Wick Hill
Software:
Avnet Technology Solutions UK
Computer 2000
Entatech UK
Ingram Micro
intY
Storage:
Avnet Technology Solutions UK
Computer 2000
Hammer
Ingram Micro
Micro-P
Lifetime Achivement Award
Martin Hellawell, chairman of
Softcat
Read more on Channel Partner Programmes